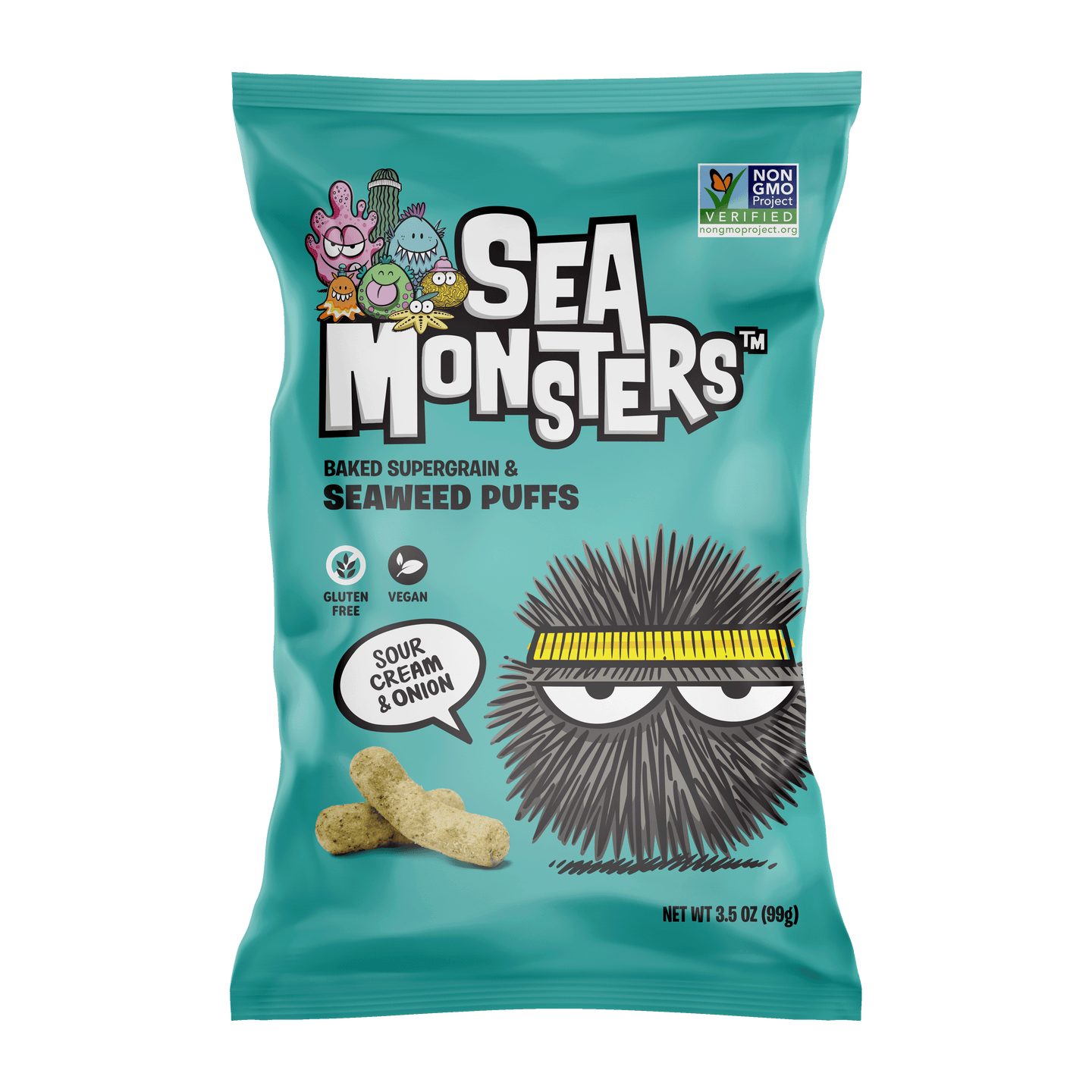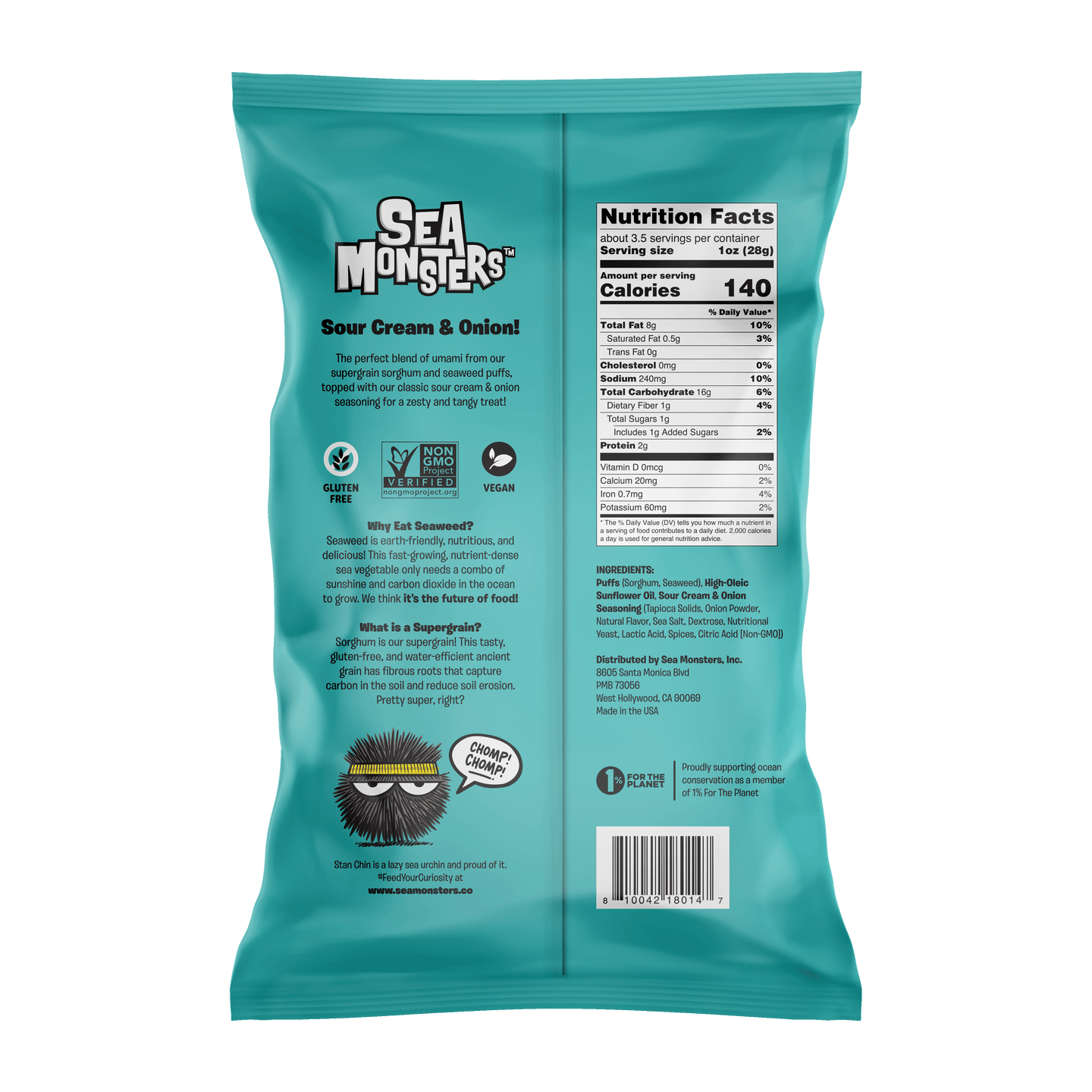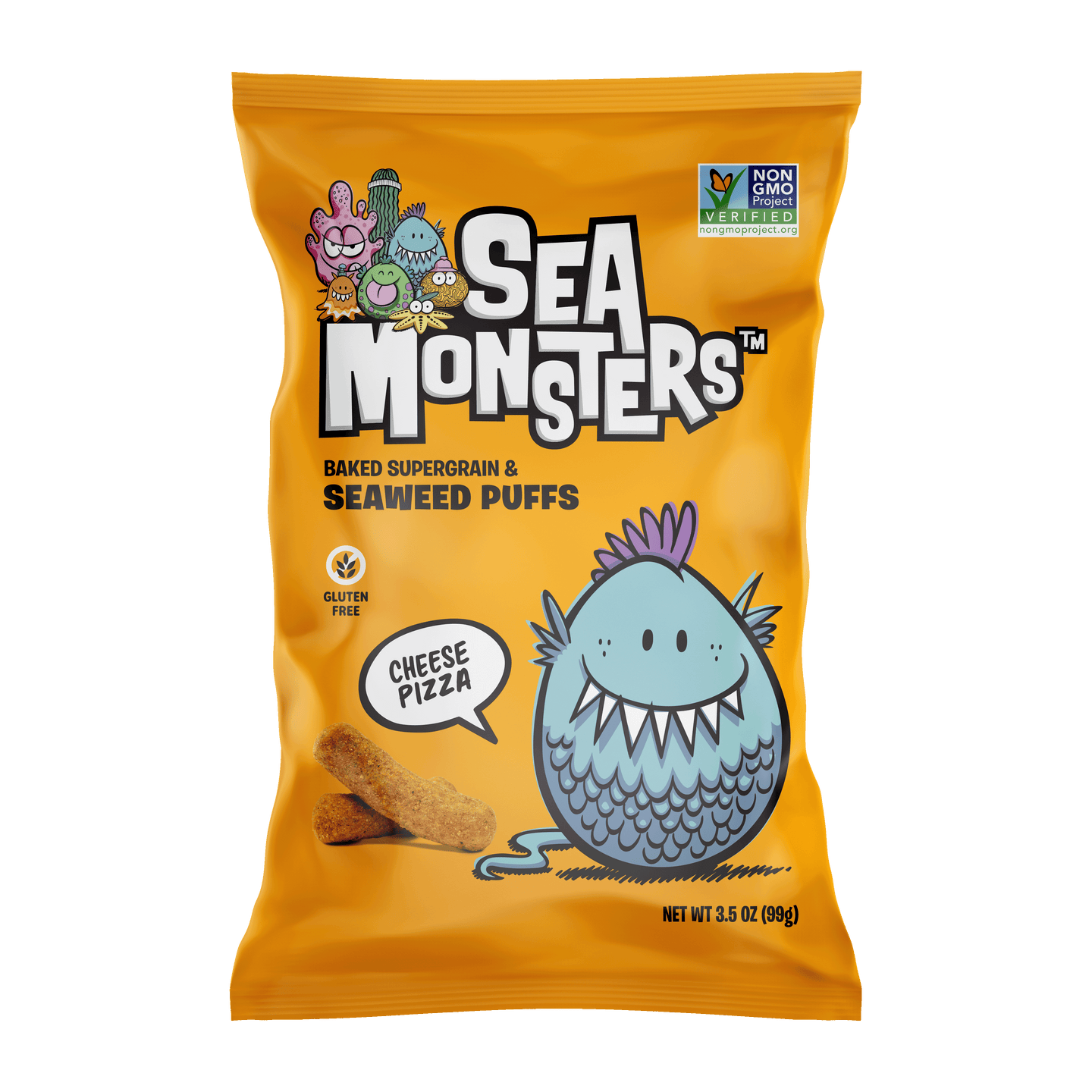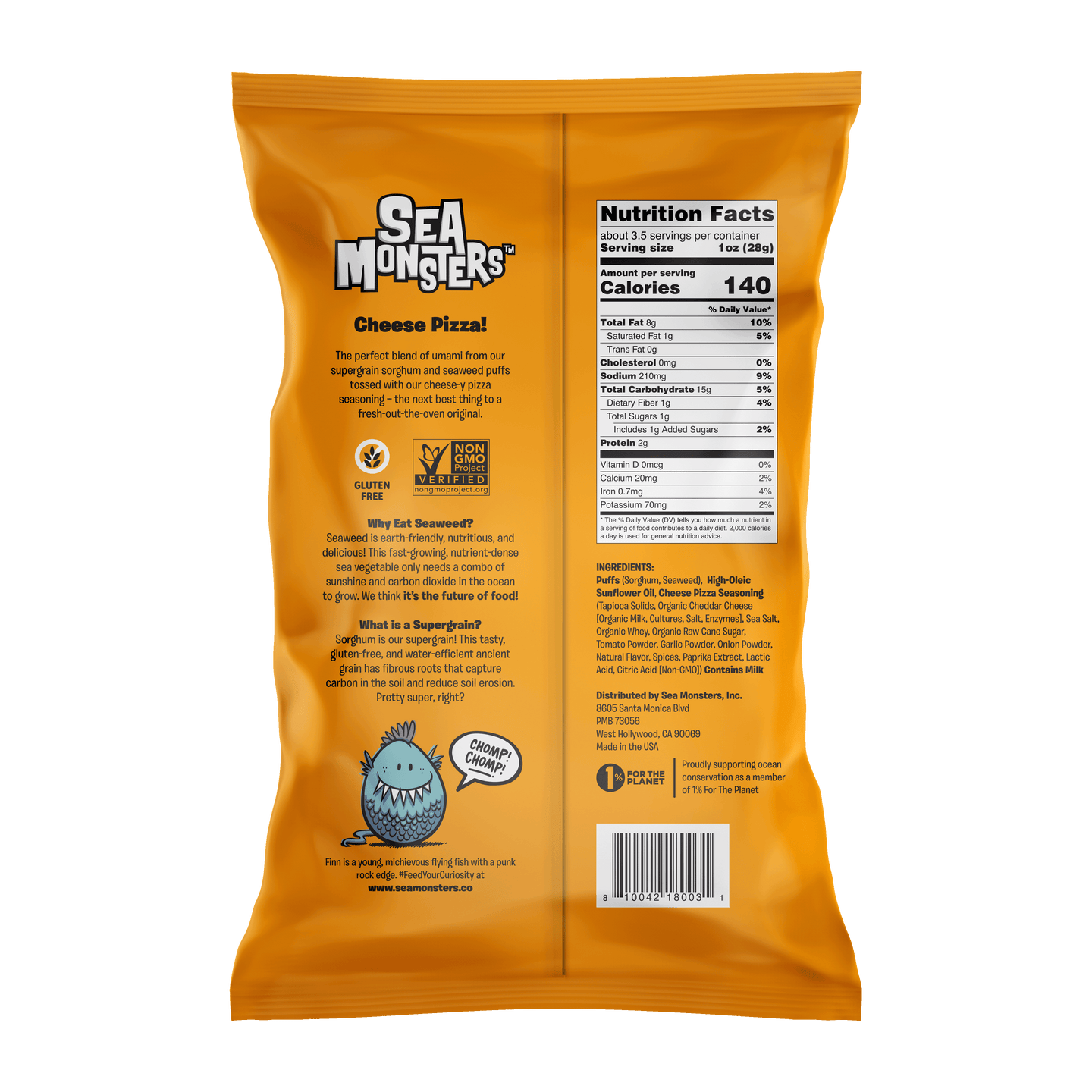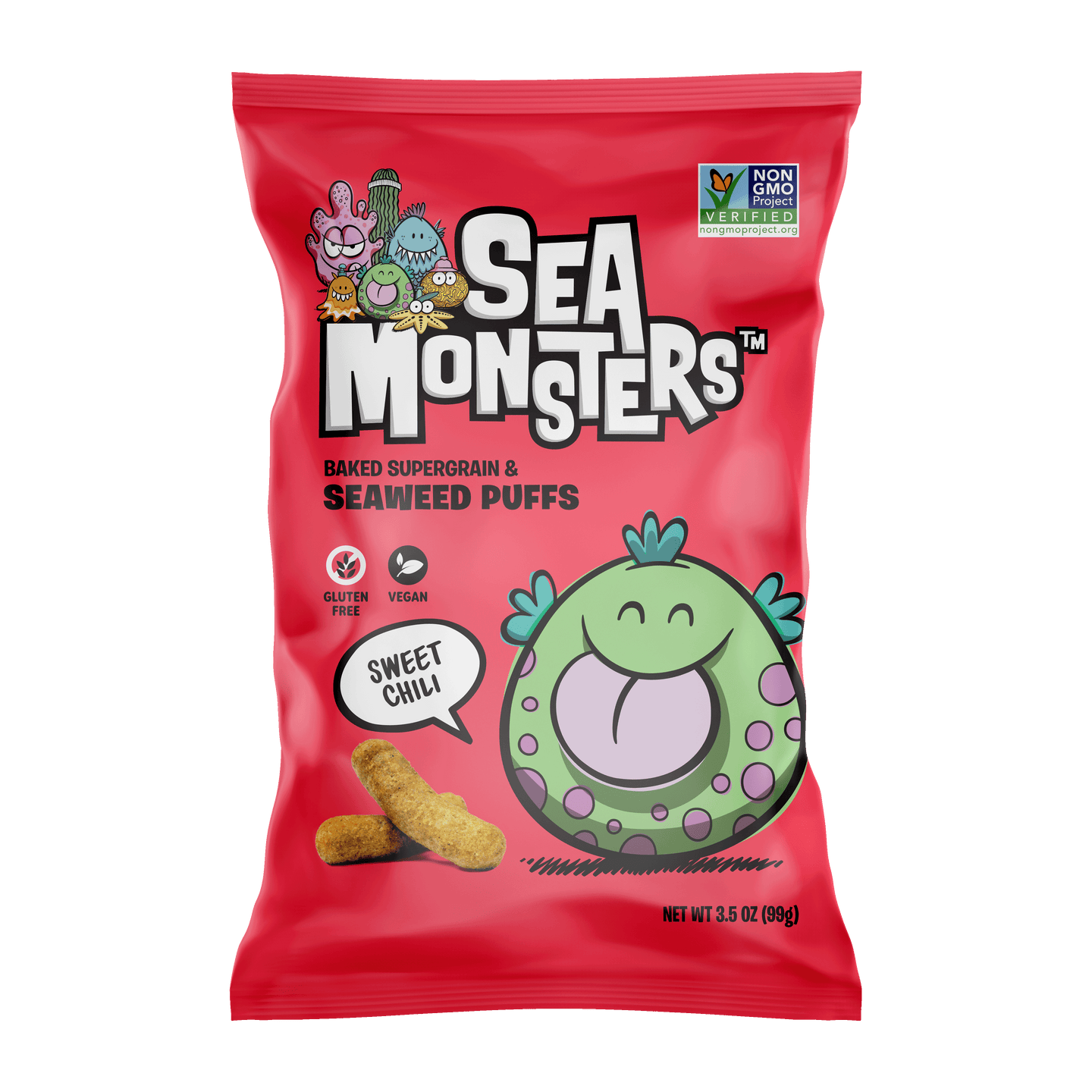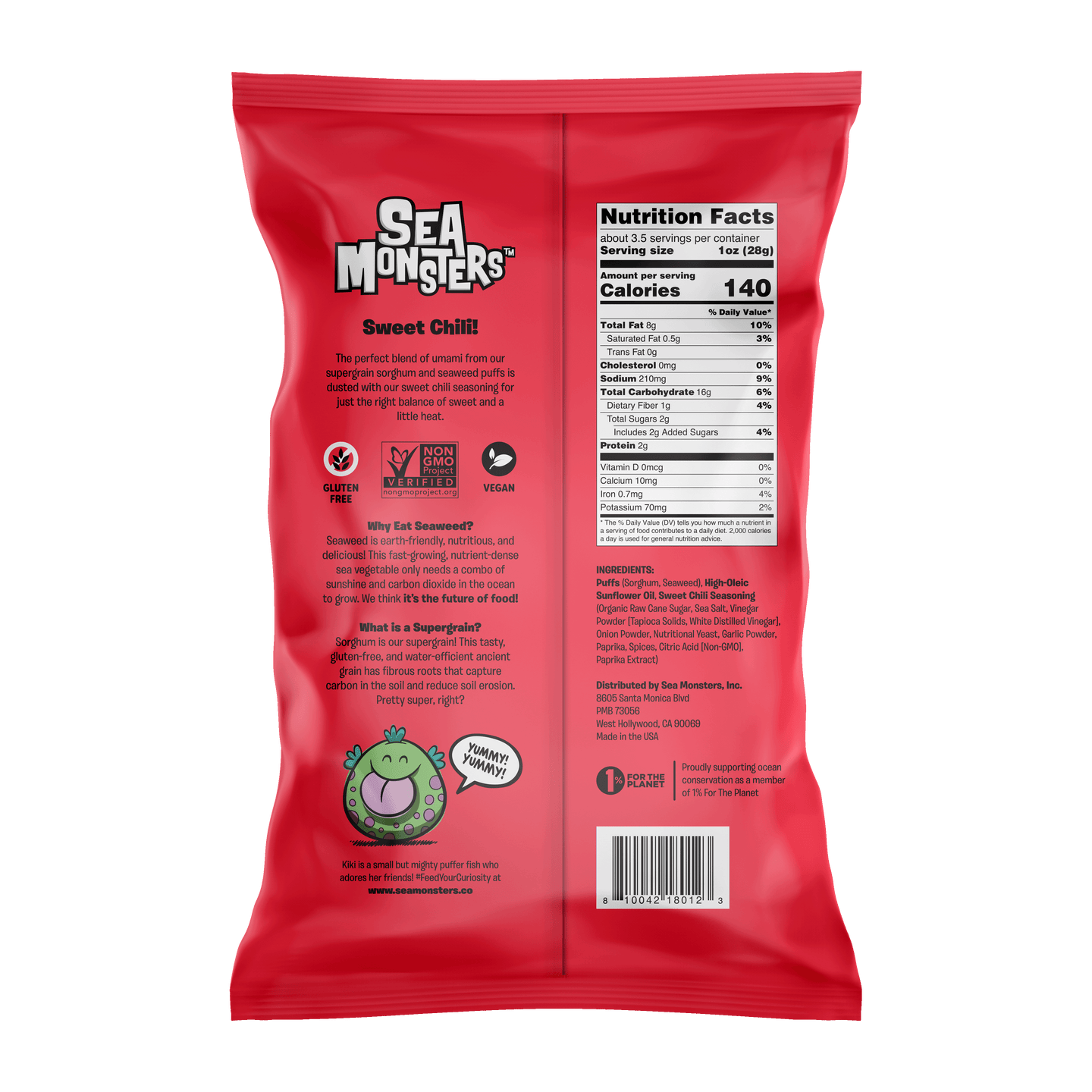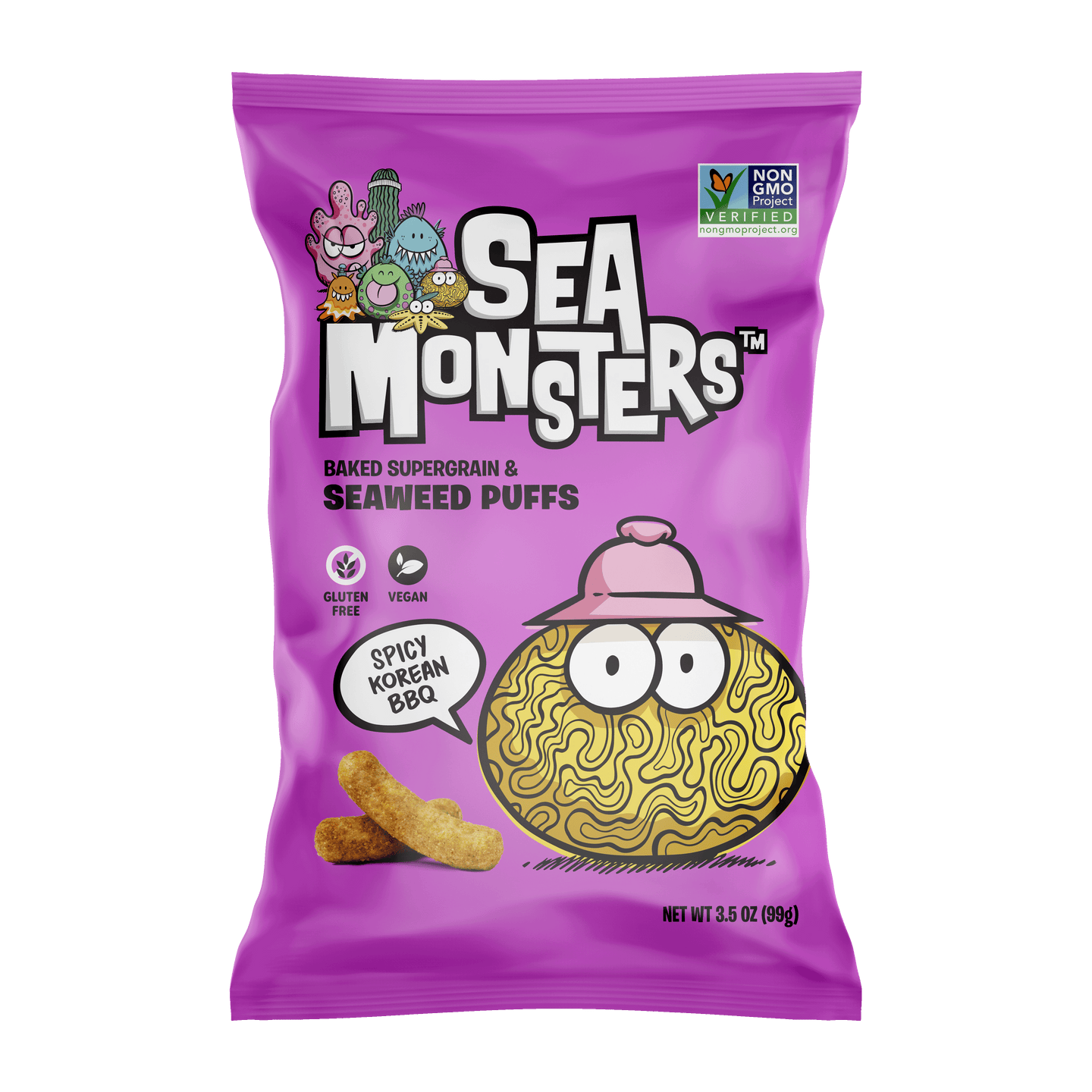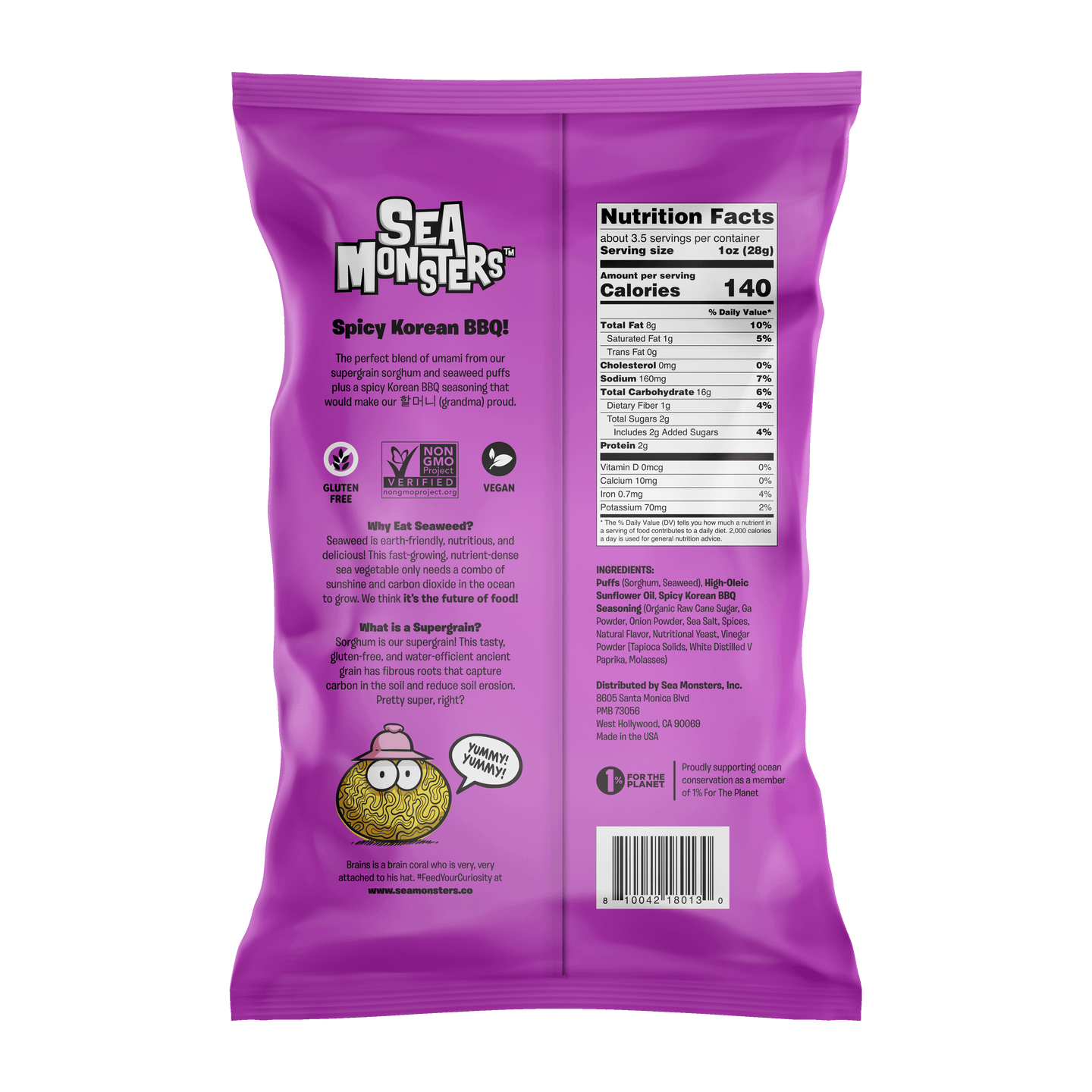 Seaweed Sorghum Puffs, Variety Pack, 3.5oz 8ct
A brand new way to snack on seaweed!

The perfect blend of umami from our ancient grain sorghum and seaweed puffs dusted with delicious organic seasonings. In a Variety case so you don't need to choose a flavor!

• Non-GMO certified
• Gluten free
• 1% for the Planet
• Vegan (all flavors except Cheese Pizza)

• Seaweed is a sustainable sea vegetable
• Requires no feed - only natural ocean nutrients and sunshine
• Captures carbon more effectively than trees
• One of the most nutrient-dense vegetables on the planet

• Sorghum is a sustainable grain
• Doesn't need a lot of water to grow
• Fibrous roots capture carbon in the soil and reduce soil erosion
• Gluten-free, high-fiber, and crunchy

Each order of this variety pack contains 2x each of 3.5oz bags of Sour Cream & Onion, Cheese Pizza, Sweet Chili, and Spicy Korean BBQ.

Try risk-free, 100% happiness guaranteed.
The World's First Puffed Seaweed Snack.
Our Healthy, Earth-friendly Ingredients
REGENERATIVE

Seaweed

CARBON-NEGATIVE

Sorghum
LEARN MORE
The World's First Puffed Seaweed Snack.
Crunchy & Umami Chef-Developed Flavors
You won't be able to eat just one!